Monster pub 2®- Remote Vibrators
$119.00
Regular price
$209.00
Guaranteed SAFE Checkout:

FEATURES:
• Remote Control-Long-Distance Control, Vibe Anywhere, Control Anywhere.
•Motion Control- Vibrator by Detecting Your Movement. Fun for Going Out With.
• Smart Heating- Automatic heating up to 42℃ within 2mins
• Smart Phone App-Our smartphone app has features for everyone
• Discreet Play-Have fun in private and public 
• U-Type Design- Stimulate both C-Spot & G-Spot
• Kegel Exercise- Only Available on Premium Version
• Unlimited Patterns-Create your own Patterns and could Share to other or Experience others'
• Set Strength Levels-8 Modes for Option
• Love Beats Light.
• 100% Waterproof.
• USB Rechargeable.
The Monster Pub 2 is our most advanced toy yet! A new and improved spin on our award-winning U-Type Vibrator, this wearable vibe is designed to fit perfectly against your body for a completely hands-free experience. Combining dual motors at either end of the toy alongside powerful vibrations, this is the ultimate pleasure experience for our customers. Plus, with a range of innovative and high-tech features, including Love Beats, Smart Heating, and Motion Control, as well as beautiful gift worthy packaging, the Monster Pub 2 is ready to become your new best friend in the bedroom.
Love Beats
With adjustable brightness, you have a balance between romance and privacy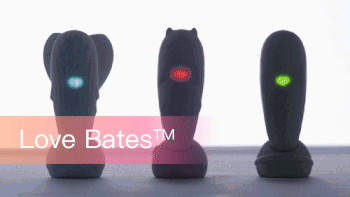 Dual Motors
Our 15,000rpm unique stereo waves™️ vibration makes you feel unparalleled pleasure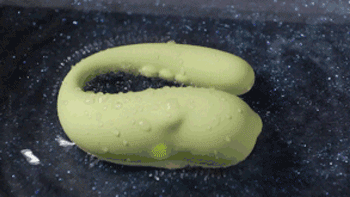 Remote Control
Connect your Monster Pub 2 to our Smart Phone App for an even greater experience! Use it as a remote by yourself to access a huge variety of options for the toy, or hand it to a lover to spice things up during date night. For those in long-distance relationships we've thought of you too, as connecting with a partner, whether they're 500 or 5,000 miles away, is as easy as a click of a button. Allowing them to control your Monster Pub 2 and bring you to climax all through the power of the internet. Plus, with the ability to share and download custom vibration patterns from thousands of users worldwide and interact through our messaging platform, you'll never have to feel lonely when it comes to pleasure again.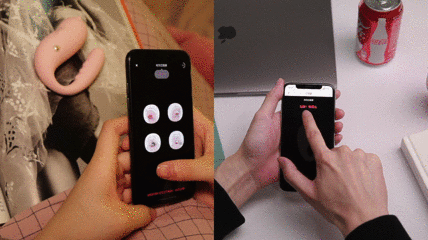 Available in three styles that represent our Monster Pub characters, Master Gokilla, Doctor Whale, and Mister Devil, each design offers a new experience. If you're looking for textured G-Spot stimulation then Master Gokilla is on the job, with his ribbed spines that create the perfect bumpy ride. Or perhaps you prefer clitoral pleasure, in which case Doctor Whale is an expert at using his wide tail to provide broad vibrations to your most sensitive spot. And don't forget Mister Devil, whose horns are specially designed to create A-Spot sensations so good it's almost sinful.

 Kegel Exercise
For those who want a little something more, we're also offering a Premium Edition of our Monster Pub 2! This more advanced version of our regular Excited Edition comes with access to our famous Kegel Trainer within our Smart Phone App. Here you'll be able to complete exercises aimed at helping you to strengthen your pelvic muscles, thus allowing you to feel more confident alongside improved bladder control, labor recovery, and numerous other health benefits.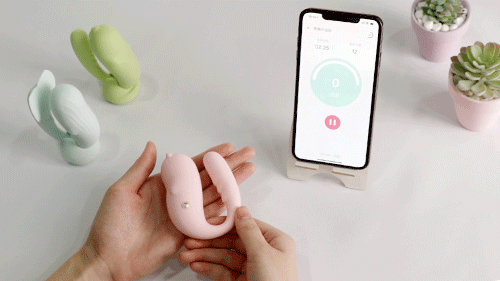 Kegel trainer is designed according to kegel exercise principles, kegel exercises strengthen your pelvic muscles and can help you feel confident, improve bladder control and incontinence. It's also helpful in speeding up labor recovery.
PACKAGE INCLUDES:
• 1 x Monster Pub 2 (Stand not included)
• 1 x Charging Wire
• 1 x Gift Box
• 1 x User Manual
Read more about Monster Pub
For instructions on proper care and to maintain a safe, hygienic, and refreshing experience; please refer to our Maintenance Guide 
**DUE TO HIGH DEMAND - Please allow 1-2 business days for orders to process and ship.
STOCKED in US warehouse, orders in US will be delivered in 2-5 days!
Phone controlled vibrator, Long-Distance Control, Vibe Anywhere, Control Anywhere!Stay Safe and Have Some Wireless Fun at Home🤳💞
The Monster pub 2®- Remote Vibrators is far and away, one of our most popular items. People can't seem to get enough of it.

Inventory Last Updated: Jun 09, 2023